Package Information
1 Dog - £225
2 Dogs- £325

• Up to 3 Nights overnight boarding • 2 daily walks • Regular contact and updates as to how your dog has settled in my care.
The day of your wedding…
Walks before arrival at the wedding so your dog is nicely relaxed. A bath and dry with Hawkins Organic shampoo and scented spritz - details of their products and ingredients can be found here.
The choice of either:
1.5 hours with me as your dogs chaperone (Instruct me as you wish to make myself scarce or be there to follow instruction.) ** Plans for the day to be arranged in advance between ourselves and any changes to the scheduled to be communicated in advance.
Or
3 Hours for your dog to be dropped off to attend the wedding for the ceremony and for photos and left in the care of a chaperone of your choice. ** Drop off and collection time to be prearranged and the career of your choice to be briefed in advance by yourselfs.
By separate negotiation I would be happy to arrange bespoke items for your day such as: • Real flower collars to a colour theme of your choosing (as seen below) • Professional mobile grooming (wash and groom only, no cutting) • Bespoke Harris Tweed collars or bow ties to a colour theme of your choosing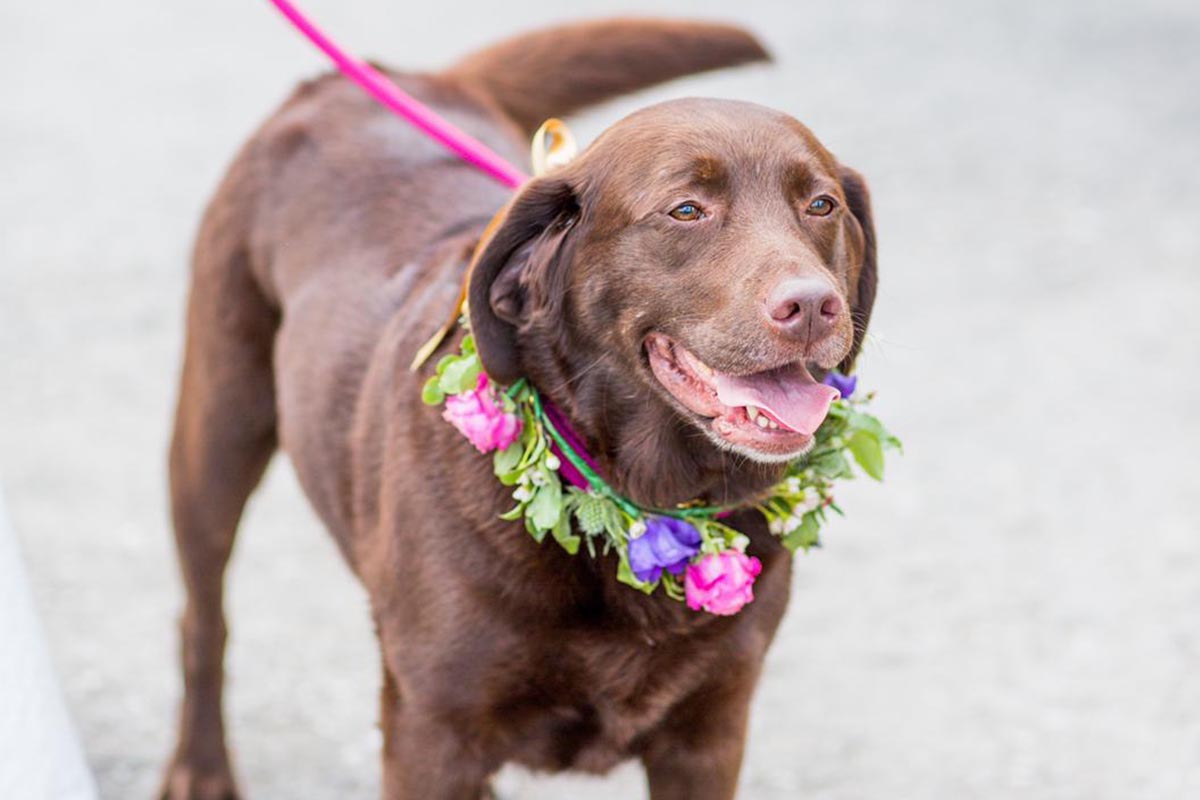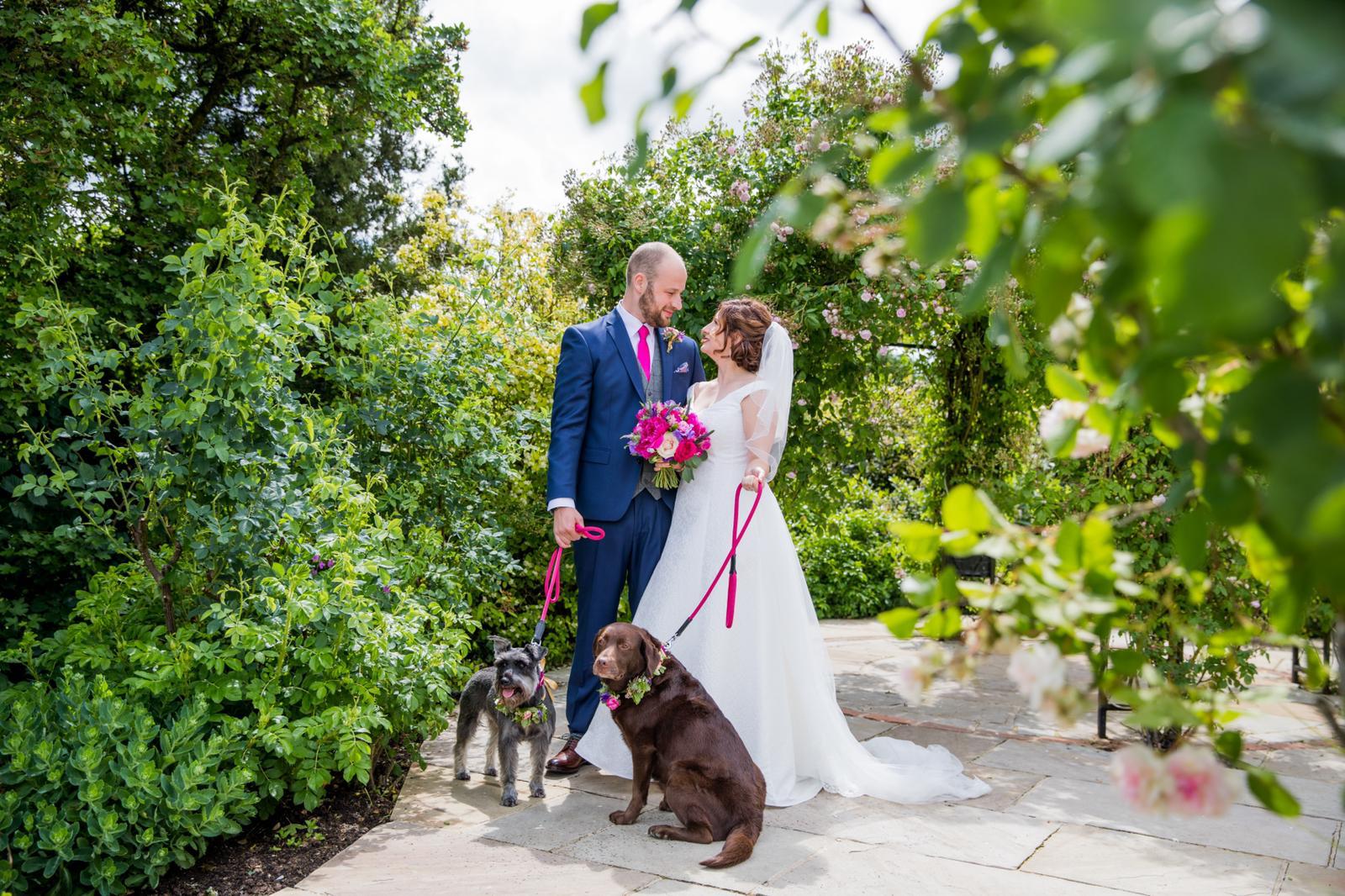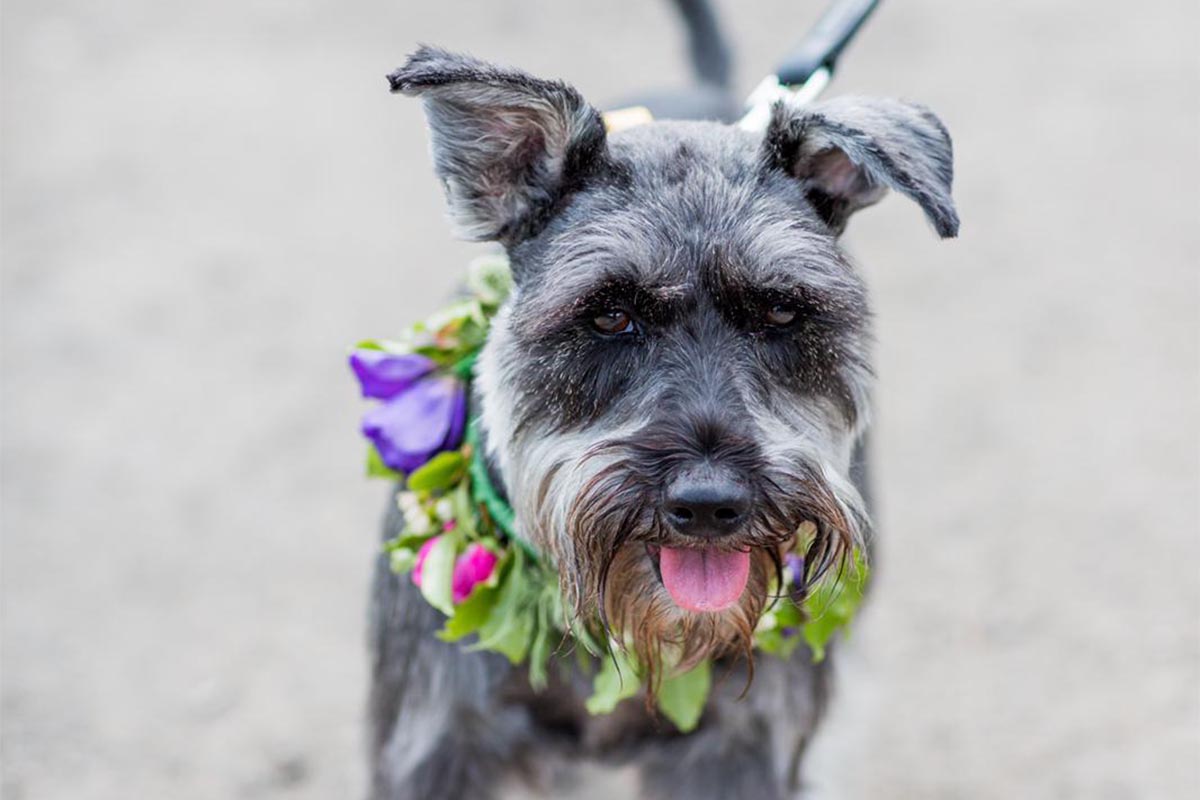 Ruth & Andrew Jackson-Kirby June 2019
"We used Jess's wedding service last weekend so that our two dogs could be part of the big day. Jess was fantastic. From the moment we met I knew the dogs were in safe hands and she made sure that having them there on the day was completely stress free. We hired Jess because we didn't live near our venue so the dogs were able to stay with her the night before and the night of our wedding. She also brought them to the venue on the day (having made sure they looked their best) then looked after them during the ceremony. The added benefit of having Jess there that I hadn't considered was how she helped us get the best photos of our dogs. She has a natural gift with dogs and they were both really comfortable around her. She was able to get them to look at the camera, something we rarely manage! I wouldn't hesitate to recommend Jess to anyone who wants their dogs in their wedding. She was professional, calm and a joy to have around us on the big day."